Katherine Johnson, Dorothy Vaughn, and Mary Jackson (JVJ) STEM Academy

Teacher of the Year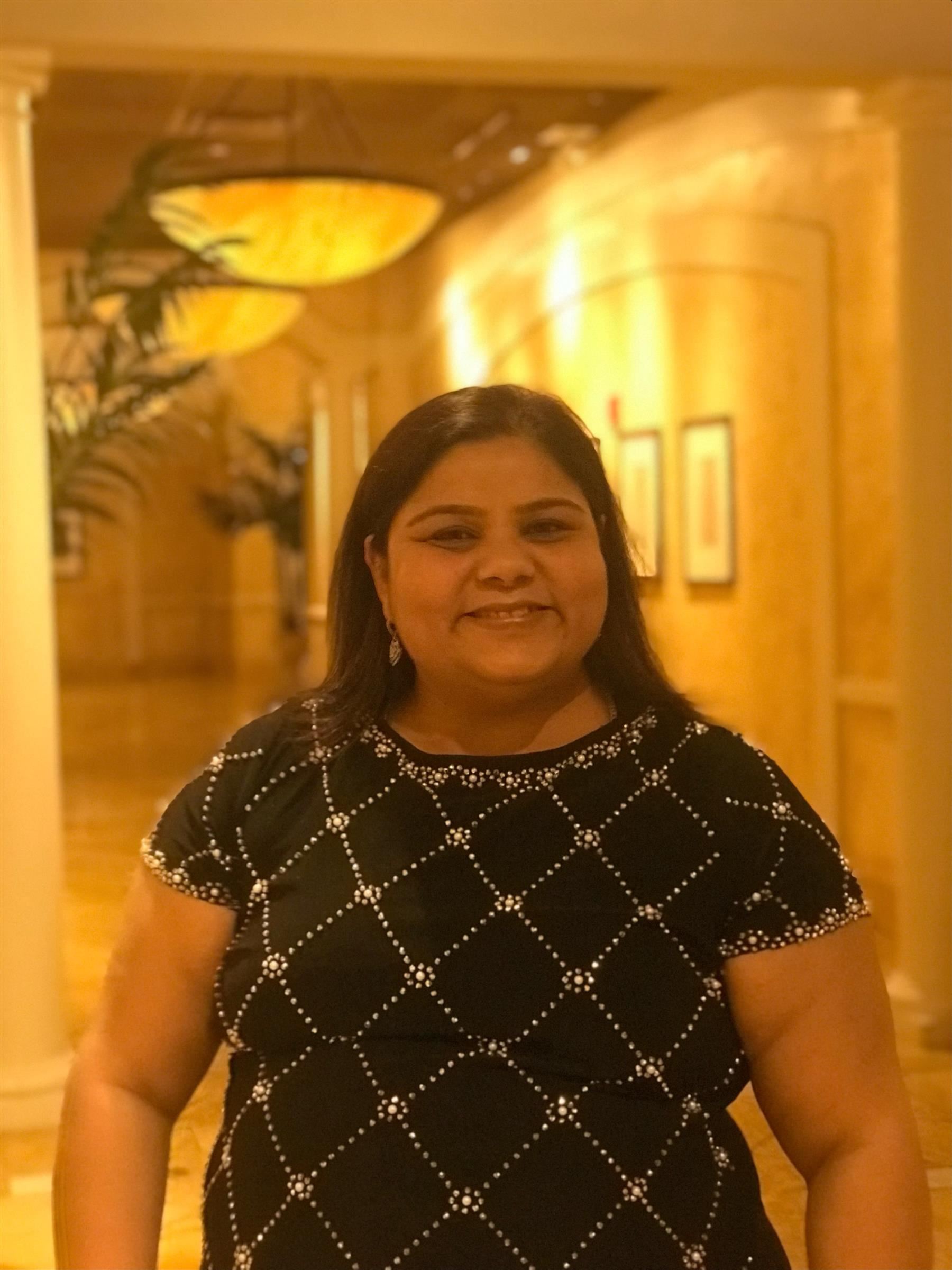 Phone:
Email:
Degrees and Certifications:
Preeti Jain

Biology

After immigrating to the United States in 1998, I began my teaching career through a part-time job at the Montessori School, where I learned that I loved being around kids and further developed my passion for teaching. Teaching at the Elizabeth School District was my first full-time job, and I have grown immensely in my time here. Through my work in a variety of extracurriculars from Environmental Club to STEM Club to Sophomore Class advisement, my role as a teacher has blossomed into a multi-hyphenate educator-advisor-mentor-supporter. Personally, I have found myself more and more enthusiastic about teaching, and I am happy to say that I recently completed the Distinguished STEM Scholar Certificate, granted by Columbia University's Teachers College and Endeavor U.S. Satellite Laboratory, which draws upon resources from NASA. I also completed a Master's Degree in STEM Instruction & Curriculum through Adams State University.

My goal as an educator is to cultivate student interest in STEM and motivate them to pursue STEM-related fields, especially in students of color. Leveling the playing field for disadvantaged students is vital to me because I recognize the importance of resources and exemplary education in students' lives. My educational philosophy is to treat students as humans first, with empathy and compassion. I aim to foster an equitable environment of healthy conversations where they feel comfortable asking and answering questions and expressing themselves. I believe in my students, and I want them to believe in themselves, so I go above and beyond to earn my students' respect and affection, ultimately helping them achieve their success. I am passionate about promoting our school culture and conveying that our school is an open and welcoming space for all students to collaborate and grow in more ways than one. I strongly believe that all students must be given fair and equal opportunities and nurtured in terms of personal and academic growth, and I appreciate and respect diverse cultures and perspectives in the classroom.

The last two years have been especially challenging for everyone, especially in terms of social and emotional support, which impacts their learning. I have consistently volunteered to help them whenever and wherever needed and put my best foot forward to provide interesting technology-oriented lessons, oftentimes incorporating teamwork and collaboration within the students. While the past two years were difficult for education, it was fulfilling to support our children in these unprecedented times.
Educational Service Professional of the Year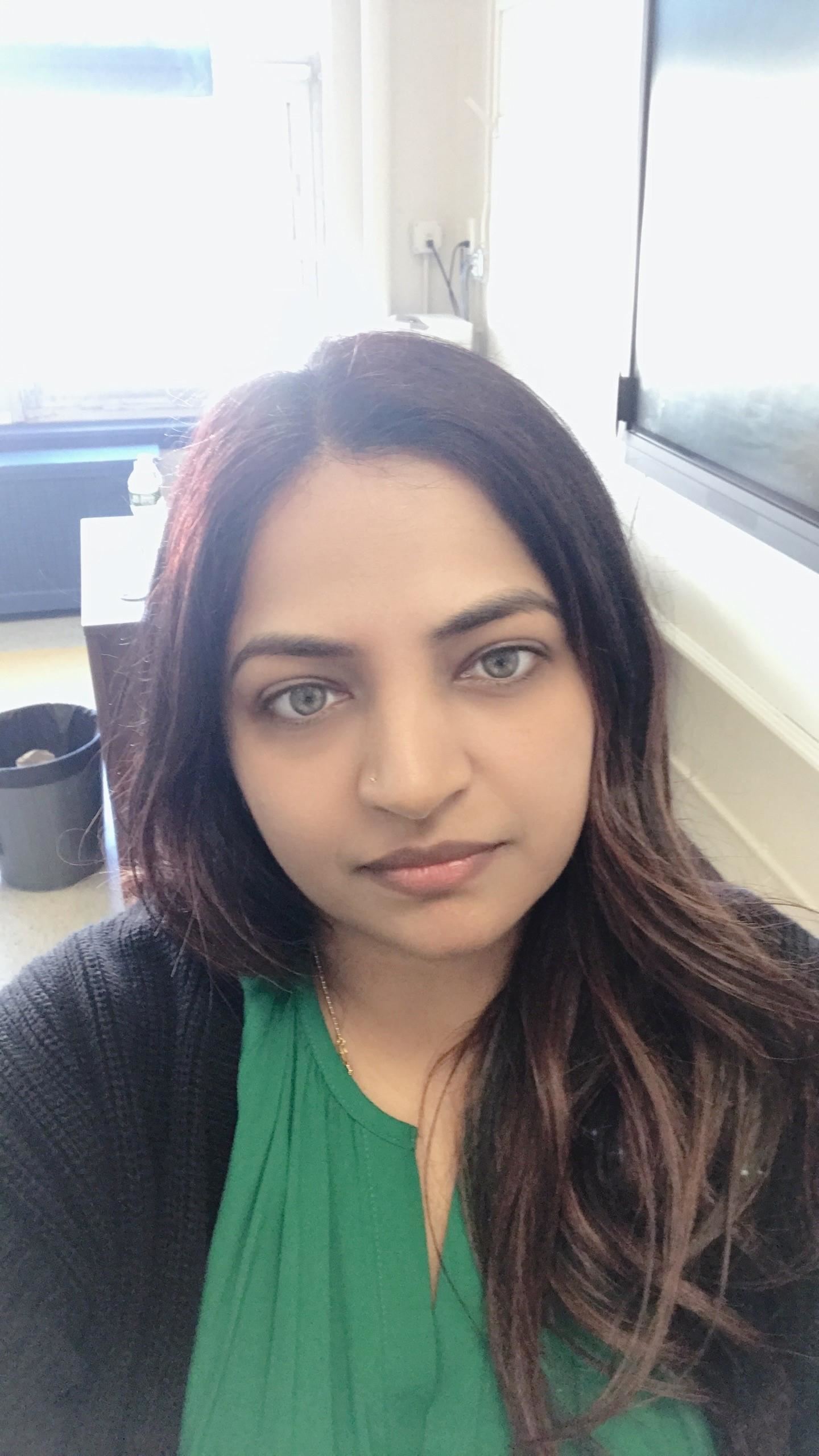 Phone:
Email:
Degrees and Certifications:
Sima Hansalia

Speech Therapist

Sima Hansalia, fondly known by students and staff as, "Ms. H," is the daughter and proud sister of Indian immigrants. She learned ethics, responsibility, and the value for education from her upbringing. She completed her B.A. in Linguistics at Rutgers University, M.A. in Communication Sciences & Disorders at The College of New Jersey and became a Board-Certified Behavior Analyst through Western New England University in Massachusetts. Following her return to New Jersey, Sima started working in the Elizabeth Public Schools in March 2015. She became enchanted by urban education and hopes to have a continued purposeful and rewarding career supporting students and families in the city of Elizabeth for years to come! She has been described as a "warrior," "bulldog," "5 ft 1 in cannonball", and "cheerleader" for all the students that come across her path.

She provides the best service possible as a speech-language pathologist to the students and families she serves not only through professional integrity but by cultivating genuine and sustaining connections with those around her. Some of her goals for her students include increasing functional communication skills, building character education, and teaching self-advocacy through various social contexts in and out of school. Finally, she maintains that a positive climate/culture affects the success of the students and thus, always contributes towards collaborating with the leadership and the staff within her assigned buildings. She reminds herself every day that she has a responsibility to promote her philosophy of "leaving the world a better place than you found it" through role-modeling and teaching.