Woodrow Wilson School No. 19

Teacher of the Year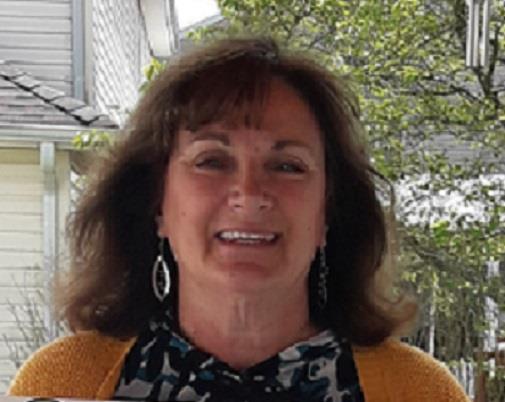 Phone:
Email:
Degrees and Certifications:
Gail Caffrey

First Grade Teacher

I have had the privilege to make my career one of a lifelong goal to educate first grade students. I realized my passion and love to work with children early on during my adolescence years while babysitting infants and toddlers of neighbors as well as looking after my younger cousins and their friends. It was these experiences that piqued my interest and awareness how unique each child is, how they engage, learn, and behave. My sitting sessions eventually evolved to helping with homework or playing teacher. I was hooked and knew the career path I would take throughout high school and college.

My teaching style can best be described as one based on good behavior, respect for one another and a good sense of planned order. However, built into our plan is a lot of flexibility to accommodate when a need for change of pace arises plus it includes fun factor. After all teaching and learning should be a fun and rewarding experience for all.

As a First Grade Teacher, my top priority is to first provide a safe and nurturing environment for my children. In doing that, it will enhance the development and overall experience socially, emotionally, and intellectually for the students. I model and encourage proper social behavior and give high praise when I see children doing the same. There is no tolerance for any hint of intimidation or bullying. The students know it is acceptable not to know an answer (pass is the word we use) or to make a mistake (we learn from them and that's what erasers are for). Using reflective language and practicing positive actions and thinking subtly guides and influences children to adapt this as "normal" behavior. It is important to communicate directly with each child at their level, be attentive, flexible, and available to their needs. In doing so makes the child feel comfortable and safe, which helps me meet their needs both educationally and emotionally.

Keep in mind a classroom is a social setting whether in person or virtual. Demonstrate and always require proper and appropriate behavior, respect, and kindness inside and out the classroom. Set aside a few moments each day to provide time for an open discussion on a topic the class chooses. Develop a relationship with your students' parents, encourage their involvement, and endorse open lines of communication. Finally, remember to have fun and make it fun. Enjoy the time you have with your students. Challenge your students to be the best they can be.
Educational Service Professional of the Year
Phone:
Email:
Degrees and Certifications:
Janet Hasegawa

Child Development Associate

My name is Janet Hasegawa-Sanchez. I have been working for the Elizabeth Public School District as a Pre-K Child Development Associate since 2010 and I am currently working with a phenomenal team at Woodrow Wilson School #19. I chose my career path, because I wanted to make a difference in the children's lives and wanted to be the change for the future. I am very passionate and proud of my career. I give it my all to the children, families, and my colleagues. I am very honored and humbled that I received the award of Education Service Professionals of the Year and truly blessed.