Winfield Scott School No. 2

Teacher of the Year

Phone:
Email:
Degrees and Certifications:
Anastasia Hrissafinis

Sixth through Eighth Grade Science Teacher

As a teen and young adult, I always dreamt of working in the medical field, of becoming a doctor. I went on to graduate high school and attend Montclair State University as a Biology Major and four years later, received my Bachelors in Biological Science. Throughout my four years as an undergraduate at Montclair State, I had several professors who exemplified a profound love for teaching, and I quickly came to realize my profound love for learning. I've heard it said that teachers are lifelong learners, and I truly believe it. Although I had realized that I wanted to become an educator before I had graduated college, I did not want to change my major to education. I am a science teacher and am passionate about the subject. I came to find myself daydreaming of a time where I can portray a sense of extreme enthusiasm about the subject to others, just as my professors portrayed to me. Thankfully, the alternate route option for teachers was available in the state that allowed me to become an educator with my science degree.

I believe that every single student has the ability to achieve excellence in their education. I have high expectations for all of my students, and I am very vocal of these expectations with my students. Within my classroom, establishing a positive culture and climate that promotes collaboration, respect, and a sense of high self-worth is my top priority every school year. Students learn when there is a positive and supportive learning environment. Students learn when they feel valued, respected, and safe. Students learn when they feel that their teachers actually believe that they can learn. Students learn when they are engaged.

As an ambassador for teachers and students in the county/state, my message to both educators and the general public would be one of hope, inspiration, and encouragement.
Educational Service Professional of the Year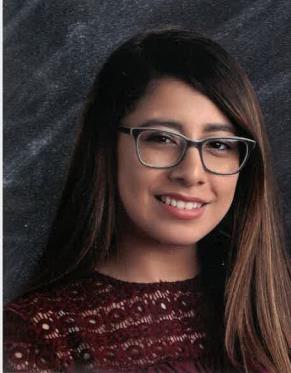 Phone:
Email:
Degrees and Certifications:
Ada Flores

School counselor

I received my Masters in School Counseling from Kean University with always having the desire to serve in my own community and be an impact to those I serve. Thankfully, that dream came true in 2018 in where I was hired in Elizabeth to work in the very first school that I came to as a student from my native country-- full circle. In my role as a school counselor I get the opportunity to inspire my students to believe in themselves and to provide them with the appropriate resources to achieve.

Every student deserves to be seen, heard, loved, and valued. It is my responsibility to help my students find their voice and create opportunities for them to be seen, heard, loved, and valued. I am honored to be in the role to support my students and overall school community as a school counselor. I am grateful that I get to be my students caring person that is rooting for them, believes in them, and celebrates their everyday successes.