Admiral William F. Halsey, Jr. Health and Public Safety Academy

Teacher of the Year
Phone:
Email:
Degrees and Certifications:
Nicole Riggans

English Teacher

My interest in becoming an educator began when I realized the disparities and unequal distribution of academic resources that my son experienced when he transitioned from a private preschool to a "free" three-year-old public-school program. I believed that if academic resources were limited, then my son would be at-risk for: performing poorly on standardized tests, being chronically absent and/or retained, and not completing school "on-time." Moreover, I believed that inferior educational standards would lead my son on a path to violence because miseducated people often lack the discipline to analyze, synthesize, and evaluate choices in order to make informed decisions.

In addition to the inferior educational standards, statistics would suggest that my son had three strikes against him because he was African American, his father was absent, and he was raised in a low-income household. Despite the challenges, I decided that it was my responsibility to be his champion. I vowed to never give up on him even if that were what society expected. As a result, I personally pledged to help close the achievement gap for not only my son but also for other children in underrepresented communities.

I am committed to students and their learning, so I ensure that I know who they are, where they are in their learning, what they need to learn, and in what order they need to learn it. I ensure students are connected to the world around them through culturally responsive teaching. I recognize the importance of including students' cultural references and differences in all aspects of learning. Concisely, I "R.I.S.E." to the occasion. I show Respect and Responsibility (R) when interacting with students for their input; and encourage curiosity about things that exist outside class. I show Integrity and Inspiration (I) through honesty and cultural affirmations. I show Safety and Spirit (S) by way of tolerance and a judgment free learning zone. Lastly, I show empathy and engagement (E) by insisting that education is both social and emotional.

We must show the world how to overcome adversity by committing to five affirmations based on the acronym S.M.I.L.E. We must Strive (S) to know individuals in a personal way. We must Make (M) adjustments by being mindful of the fact that virtual teaching and learning is being experienced significantly different than the traditional route. We must Invite (I) others to share successes, setbacks, and goals to stay in-tuned with our surroundings as well as be in a position to monitor, manage, and maintain healthy relationships. We must Listen (L) to what interests others to show that we value "the other's culture, background, talents, individuality, identity, and language." Finally,

We must Empathize (E) with others by not penalizing them for circumstances beyond their control. With that said, WE MUST S.M.I.L.E.
Educational Service Professional of the Year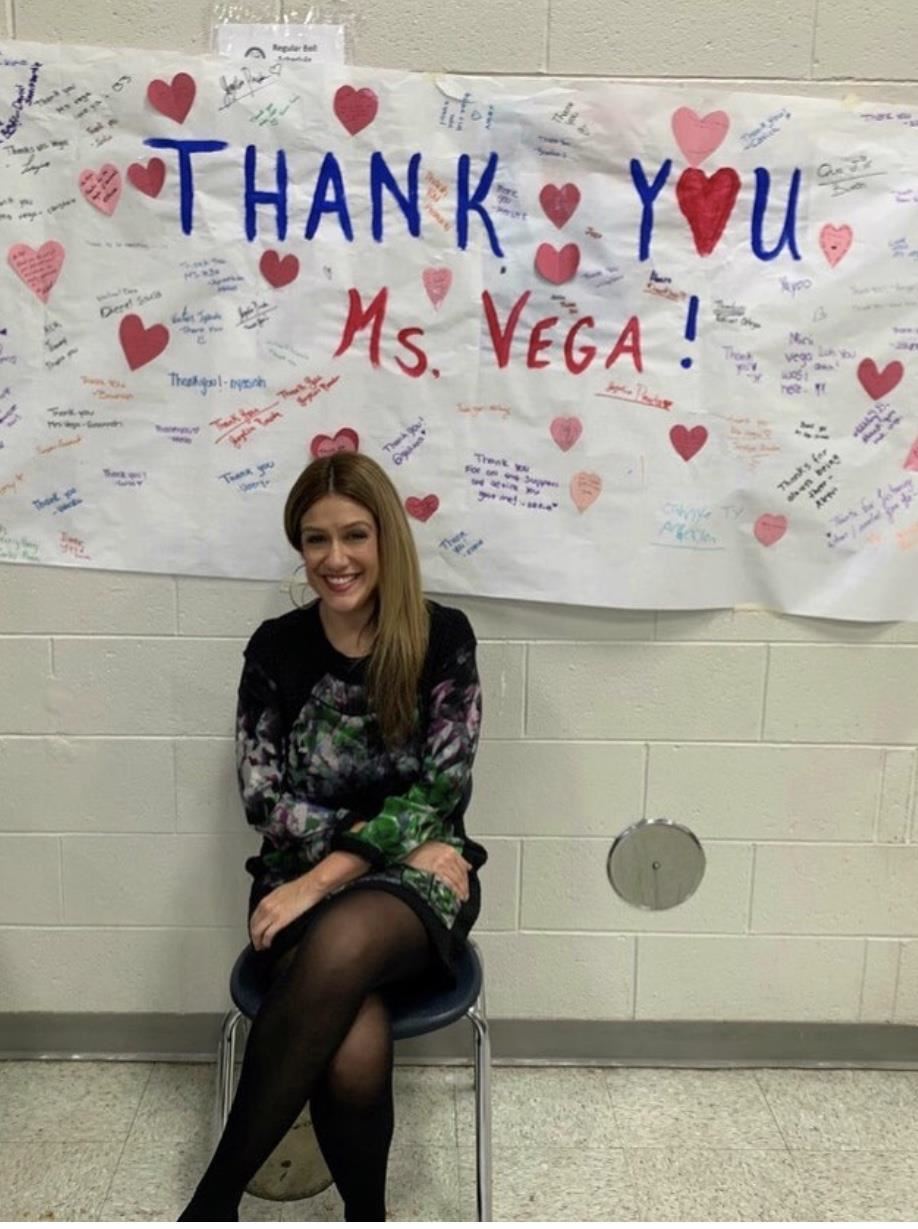 Phone:
Email:
Degrees and Certifications:
Veronica Vega

Guidance Counselor

I have had the pleasure of working for the Elizabeth Public Schools since 2006. I began my career as a middle school teacher, and I am currently the ninth grade School Counselor at William F. Halsey Jr. Health & Public Safety Academy. As a school counselor, I serve many roles including monitoring academics, attendance, and help establish teacher, student, and parent/guardian relationships. I help my students prepare for college and incorporate this into their school schedules to enhance their goals. I chose the field of education because I believe that all children are capable of greatness and wanted the privilege of motivating students to accomplish their dreams. I earned my B.A. in Human Ecology and Education from Montclair State University, a M.Ed. in Educational Leadership and Supervision from St. Peter's College, and a M.A. in School Counseling from Kean University.