Christopher Columbus School No. 15

Teacher of the Year
Phone:
Email:
Degrees and Certifications:
Ms.

Martha Cedeno

Fifth Grade ABL Teacher

"Education is the most powerful weapon which you can use to change the world." – Nelson Mandela

Words spoken by a courageous leader hold true to my beliefs that we all have the power to change the world and our destiny if we educate ourselves. Education has played a major role in who I am today. As a mother of two boys who are being educated in the Elizabeth Public Schools, I focus my energy on teaching them the importance of fulfilling their education. I hold this value true to my heart, as I was raised by educators. My father has been the utmost influence on my life that has led me to pursue a career in education. As a High School Mathematics teacher, he spent the last twenty years dedicating himself not only to his family but to every child that has walked into his classroom. He saw to it that my brothers and I graduated from a university and pursued our careers. He empowered his students by motivating them to reach their highest potential. He has shown me what one can do with an education and how far one can go to achieve one's goals. This life lesson I carry on with my children and commit myself to teach others to embrace the life lasting changes of having an education. My contribution and accomplishments in education stem from the idea that a skillful educator builds good relationships with their students based on mutual respect and trust. This sets the tone for a safe classroom community. I pride myself on having a classroom community that empowers students to voice their identity and stay on track no matter their upbringing. The focus on empowering young minds to reach for the stars and brighten their paths is rewarding not only as a mother but as a member of the community, we want to see our children strive for excellence.

My personal feelings and beliefs about teaching consist of creating a welcoming, safe classroom atmosphere that is accessible to all students and that celebrates their diversity. Creating a classroom community that incorporates culturally responsive teaching benefits the students by impacting their feeling of self-worth and empowerment. In addition, it builds cultural competence and social emotional learning that brings meaning to a student's language and skills within the classroom. It gives the students an understanding of different perspectives and builds empathy. These factors lead to creating a more engaged learner, who builds knowledge among diverse cultures, and appreciates the strength of others. Culturally relevant teachers, as I, create a classroom environment that is inclusive for students to value and understand the cultures of their fellow peers. Teaching is not entirely about a student's academic goals; teaching is an art form of connecting the world around them with their life experiences. It is an atmosphere that we as educators construct to create as a safe haven to learn and thrive. Teaching is to inspire others, to help them grow, and conquer the world. In order to grow, the student needs to feel welcomed; then the learning will begin.
Educational Service Professional of the Year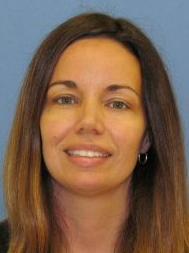 Phone:
Email:
Degrees and Certifications:
Ms.

Devann Stisi

School Nurse

One of my biggest reasons for being a nurse is my desire to help. I have always felt the need to help family members or friends and try to assist them when any problem arises, whether it is medical or emotional. Helping family and friends always gave me an accomplished feeling. Of course, you cannot fix every problem. However, just being there and having someone know you are there for them makes that person feel comforted and supported. Knowing that you have helped someone by comforting them and helping them when they are in need is a very rewarding feeling.

My present position is school nurse at Christopher Columbus School No. 15. I assess and manage the care of about 700 students in our K-8 school family. The medical needs of the students are my top priority. Students receive medical attention from me by being administered needed medications, treated for injuries, or referred to their doctor or hospital if needed. Health screenings are completed on every student yearly. This includes vision, hearing, blood pressure, and scoliosis screenings. Students are then referred out if needed for further assessment and testing. Also, immunizations and health records are kept up to date according to state regulations. Students and families are provided with resources if needed for vaccines, eye exams, dental treatment, etc. Staff members are given training on various medical problems such as choking, seizures, and EpiPens. I treat staff and students as I would want my family to be treated, with compassion and empathy. Sometimes a student will come into the health office with a physical complaint. However, upon assessment of the problem, the ailment is actually emotional and they just need someone to talk to. I always try to make myself available in that way to both students and staff.