High School & Academies Guide
Uniform and Dress Code Policies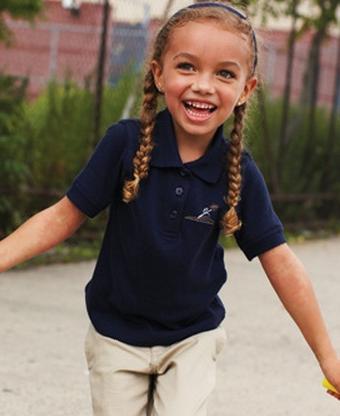 Physical Education Uniform Guidelines
• Navy Blue T-Shirt* or Navy Blue Sweat Shirt*
• Navy Blue Mesh Shorts* or Navy Blue Sweat Pants*
• Sneakers (any color)

Grades PreK-5 may wear their gym uniform to school on physical education days.

Grades 6-12 must bring their gym uniform to change for physical education class.

*All items marked with an asterisk must have the embroidered LEAP logo (neighborhood school
emblem) or the embroidered school's logo.
Please note that this is a standard uniform list for most neighborhood schools. The uniform policy is the same districtwide but may vary in color depending on the school.