iPrep Academy School No. 8

Teacher of the Year
Phone:
Email:
Degrees and Certifications:
Lillian Aleman

Grades 6-8 Language Arts

I had always excelled in English class and reading had always been a beloved hobby of mine. It only made sense. However, there was this looming cloud overhead, a question that always lingered. What am I going to do with this degree? I contemplated my options and flashed back to a certain teacher I had senior year. Her hair was long, black, and wildly curly. She would throw her head back and laugh and call our names like a game show host. She was magical. She was compassion and tragedy. She was all the best parts of poetry wrapped up into a tiny, blazing woman. She was everything I wanted to be.

Teaching is really difficult in ways no one can ever prepare you for. It's giving everything you have to sometimes over a hundred tiny humans who do not understand the meaning or significance of sacrifice.

Teaching is love. Teaching is pain. Teaching is absolute pure joy and sometimes the most brutal frustration. My students live in a city and experience a world that I did not grow up in. They know struggle and desire, hunger, cold, hate, danger. But what makes teaching worth it, is the knowledge that in my tiny, insignificant room on the third floor of an aging building, my students can find success and encouragement, warmth, love, safety. They can do it, even when they can't. They can reach for more, even when it seems like they've made it to the top.

I am always available to help students and colleagues alike. I support my coworkers in their successes and failures. I make a safe place for my students to be students. Everyone is worthy and deserving of love, acceptance, and learning in a safe space.
Educational Service Professional of the Year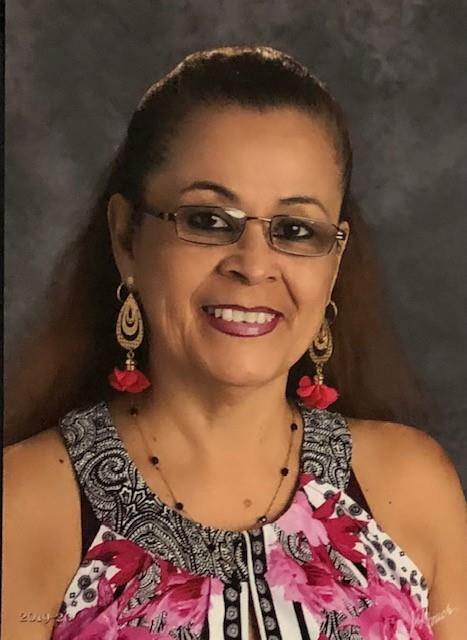 Phone:
Email:
Degrees and Certifications:
Maribel Alvarez

Classroom Assistant

I came to the United States from Colombia with a BA in Accounting. Due to the language barrier, I was unable to immediately pursue an accounting career. At that time, I decided to go back to school to obtain an associate's degree in Computer Science. Shortly after completing this degree, which was 19 years ago, I started working in the Elizabeth Public School district as a substitute teacher at an elementary school. I later worked at the high school as a Classroom Assistant in Special Education. Last, but not least, I came to iPrep Academy in 2014 as a Kindergarten Assistant.

I feel immense joy knowing that I am contributing to the education of these little ones, helping them with their assignments, writing, reading, and solving math problems, in addition to many other things that I do to support them. I am very dedicated to my job, and I feel grateful to have this opportunity. At the end of each school year, I have great satisfaction in seeing everything that these students achieve. I feel very fulfilled and am so happy that I made the decision to work in the field of education.