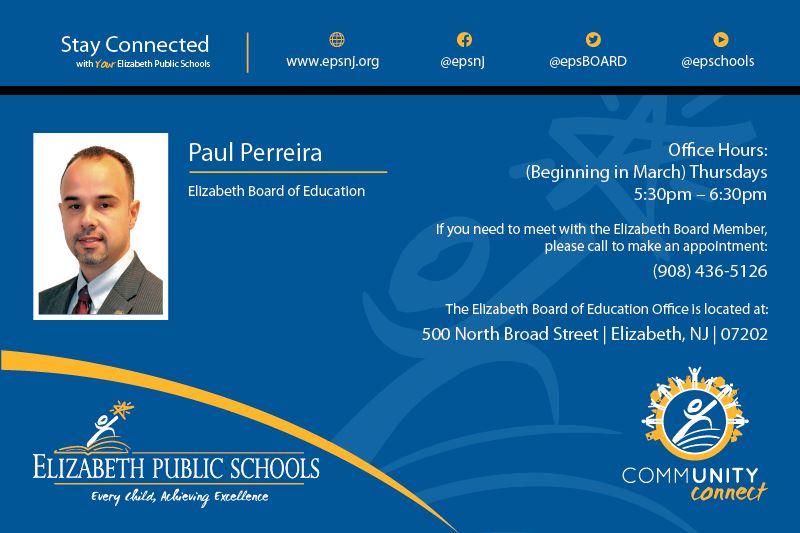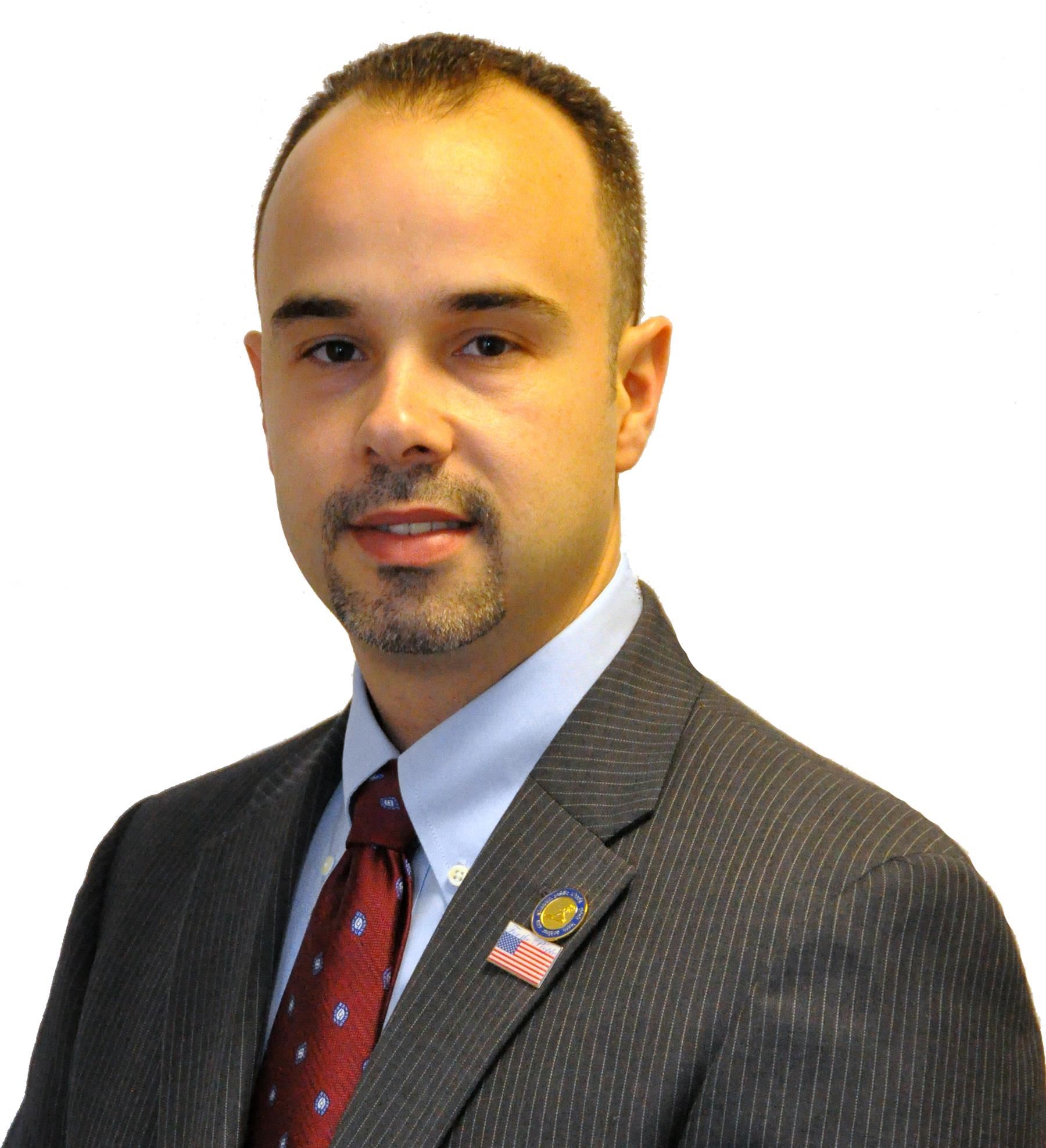 Phone: 908-436-5126
Email:
Degrees and Certifications:
Paul M. Perreira

Term: January 7, 2015 through Reorganization meeting January 2018

Paul M. Perreira was recommended and subsequently chosen to fill the seat relinquished by former board member Rafael J. Fajardo. Perreira, a father of two children, is a lifelong resident of Elizabeth and a Data Center Manager at Americatel Corporation in New York City. Perreira is a technical specialist holding numerous certifications in various networking systems.

Perreira has experienced impressive success in the field of technology and hopes to utilize his expertise to enhance student achievement throughout the district. He intends to actively engage in continuing the tradition of providing excellent experiences and services to all in the district.

"I hope my experiences through years of technological training and my familiarity with the community-at-large will help make Elizabeth Public Schools one of the best," commented Paul Perreira. Superintendent of Schools Pablo Muñoz is pleased with the appointment of Paul M. Perreira. "I feel his expertise in technology and his concern for quality education will be a tremendous asset for Elizabeth Public Schools."