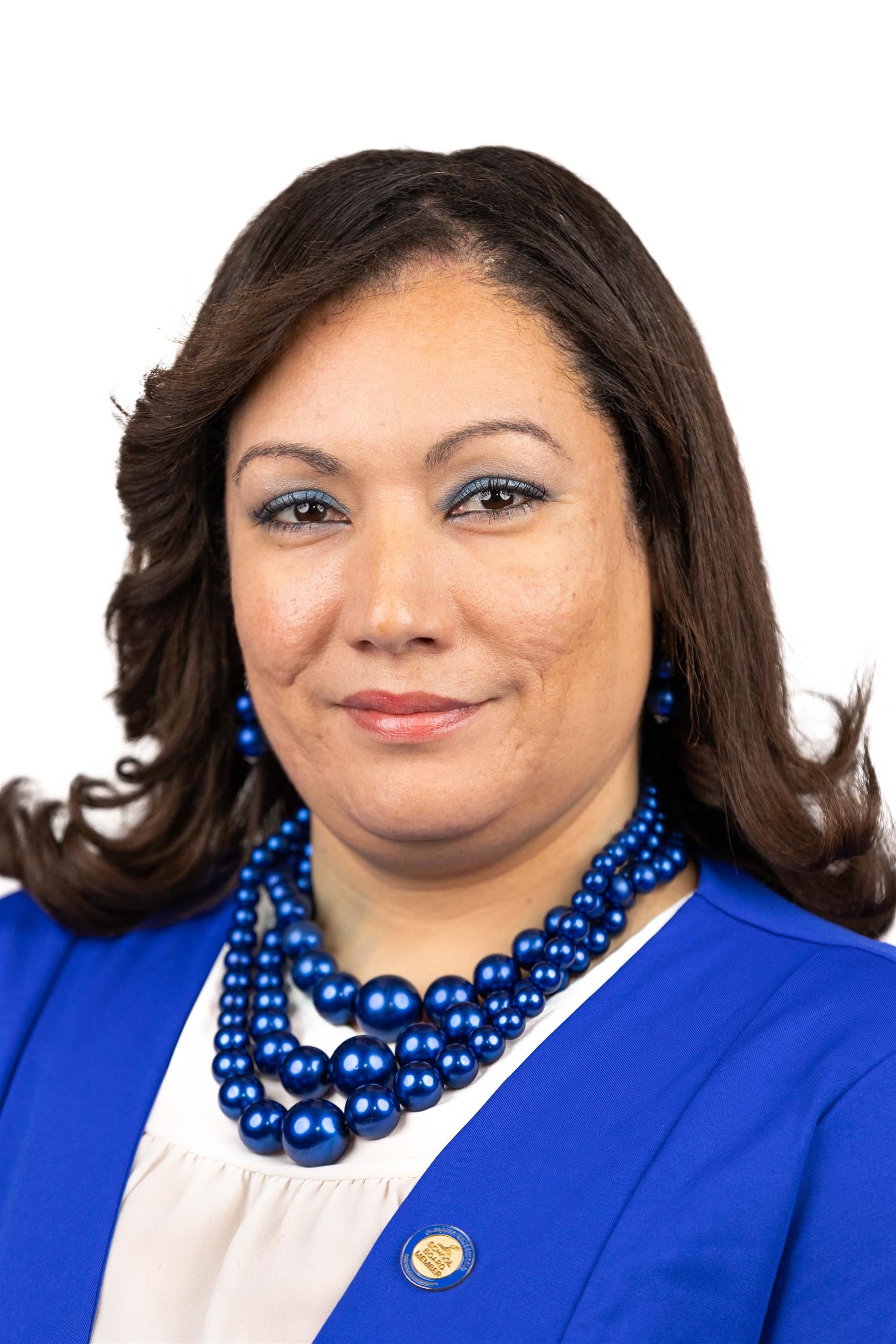 Phone: 908-436-5126
Email:
Degrees and Certifications:
Iliana Chevres - President

Term: January, 2022 through Reorganization meeting January 2025



My name is Iliana Chevres. I was born in Bayamon, and raised in Toa Alta, Puerto Rico. I am happily married to a wonderful man and I am the proud mother of two children. I am a graduate of the Puerto Rico Public school system, where I had the opportunity to start developing my interest in community services. These opportunities included being president of different student organizations, as well as social initiatives to better the community.

Coming from a family of educators and public servants, my parents have always been my greatest inspiration. Watching them work tirelessly to help the community from an early age helped influence me to become the person I am today. After graduating high school, I was accepted at the Inter-American University of Puerto Rico, in their School of Criminal Justice. During my university studies, I was elected as the president of the Criminal Justice Department for three consecutive terms while simultaneously volunteering in community work and participating in various university social support groups. My experiences during my presidency taught me to achieve greater opportunities and continue my education in this field. I received a scholarship to attend The Jose Ortega y Gassett Foundation in Toledo, Spain. While studying there I was able to expand my knowledge in the area of ​​international studies. Afterward, I applied for "The Ramos Comas Legislative Internship" in the Senate of Puerto Rico. During my internship, I received a grant and award from the Jose Jaime Pierluisi Foundation, for my academic performance inside and outside the classroom.

Once I finished my university studies and started my career, I became more inclined to work in the area of ​​non-profit organizations, but without moving away from my professional career in the area of ​​justice.

I began my non-profit work at the Salvation Army and had the opportunity to participate in various initiatives, including annual campaigns for the needy during the Christmas season as well as the initiative of the Salvation Army of Puerto Rico and the Virgin Islands during Hurricane Katrina.

In 2006, I made the decision to move to the United States in search of better professional opportunities. During this time, I completed my post-graduate studies in the Administrative Area of ​​Criminal Justice and Security. At that time, my second child was diagnosed with Autism at the age of three. His diagnosis was painful, but it motivated my husband and I to seek and explore alternatives for children with special needs in our community. I began to do research in this area and quickly realized at that time there was an urgent need for services and opportunities for children with special needs. My son's diagnosis has motivated me to continue educating myself in other areas, and expand my knowledge in the area of autism. From that moment five years ago, I along with my family have worked tirelessly to provide services and alternatives to my son Tommy and many of Elizabeth's families with special needs children. This initiative urged me to create the Elizabeth Parent Support Group, a non-profit organization that provides integrated free services every week to children with special needs. I am proud to say my organization has gown immensely, thanks in part to collaboration with other local and state organizations, and it gives me so much happiness and pride to see my son and these children grow in so many different ways.

This has allowed me to develop so much expertise and become knowledgeable in different programs and initiatives that seek to help young people with special needs and their families as well as young men who have gone through the juvenile justice system. I am a faithful believer that education and sports are the bases of creating a better society while deterring crime and school desertion. For this reason, my work is aimed at expanding these opportunities for our young people while collaborating to encourage participation in our society, without forgetting that the population of children with special needs has to be cared for and deserve the equal amount of services and programs.