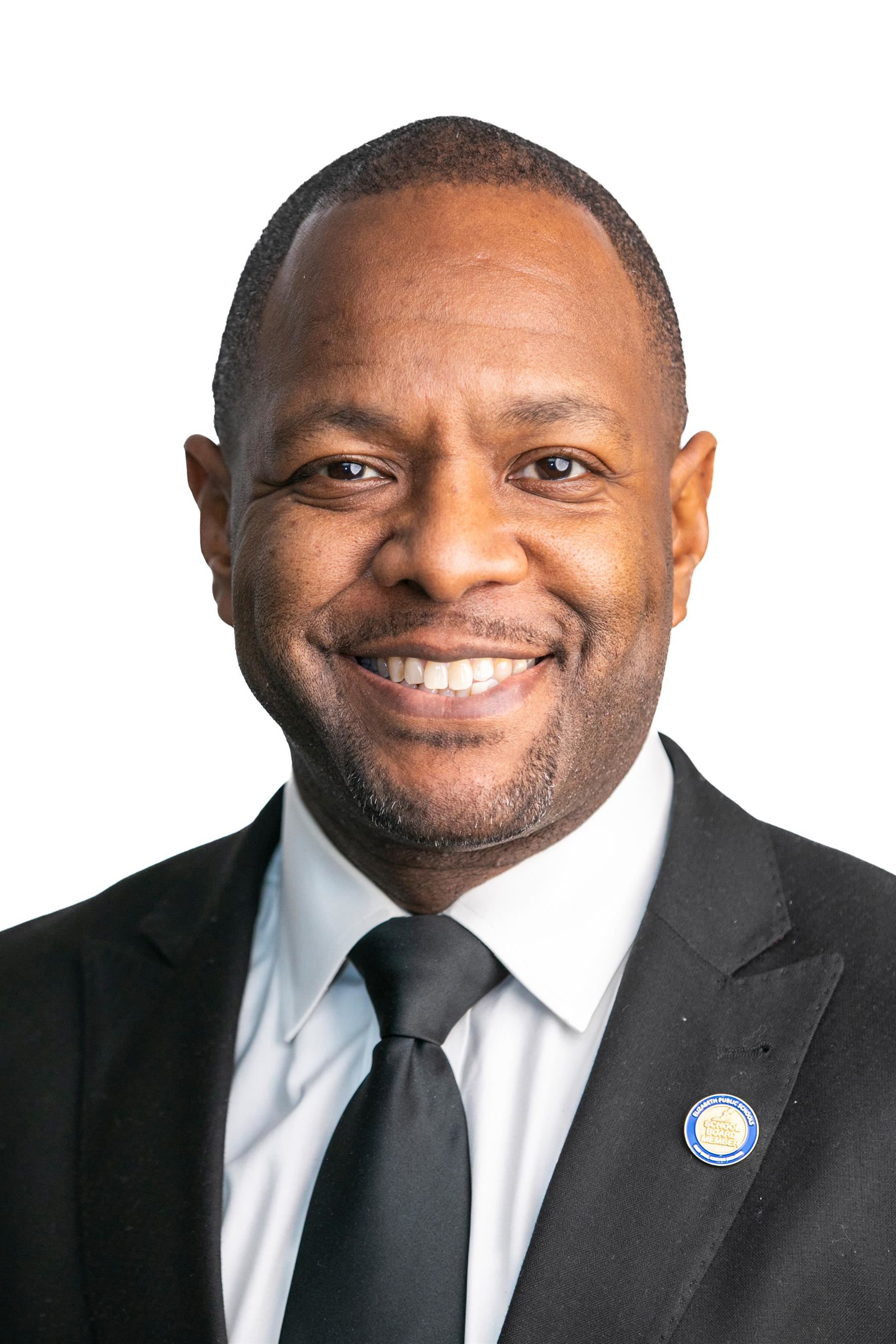 Phone: 908-436-5126
Email:
Degrees and Certifications:
Stanley Neron

Term: January 4, 2023 through Reorganization meeting January 2026.

"Great leaders are born, not made." And one such leader is Stanley Neron born to Haitian parents that reared him with a balance of discipline and the belief in endless possibilities. It is that continuous persistence to strengthening the core values his parents instilled in him that has resulted in his personal and professional success. He is an experienced inspirational speaker, human service and social service advocate, and spiritual steward. He is active in his church, Morning Star Community Christian Center where as Chair of the men's ministry for eight years he was able to enrich the lives of hundreds of men and young boys through creative programming.

His commitment and service to others manifest in many aspects of his life. For the last three years he has volunteered countless hours as an elected official, Commissioner for the Elizabeth Board of Education. He has chaired the education management committee and pushes his colleagues and the administration to continuously strive for perfection. Mr. Neron is dedicated to mentorship of youth; in fact, for the last twenty years he has mentored endless students at his al mater Kean University, where he remains connected and invested in student success. Stan holds a bachelor's degree in Public Administration and collateral in Africana studies and is determined to assure that students of color achieve, enter and complete their educational goals.

Stan managed and grew the Office on Youth Services for over ten years before his recent promotion to Assistant Director of the Health and Human Services for the City of Elizabeth. As Assistant Director he provides invaluable coaching and supervision to employees that are charged with providing quality services to some of the City's most vulnerable residents to include seniors and children. He represents the City on numerous boards and committees that include Prevention Links, the Union County Housing Trust Fund and the Comprehensive Emergency Assistance System and Continuum of Care Committee. He has forged relationships with key stakeholders locally, other elected officials statewide, across the country and internationally.

His ability to manage a successfully is a result of his colorful career during his first few post collegiate years. During that time, he worked as a writer, producer, filmmaker, and agent for comedians, poets, and lecturers for which he has coordinated several national tours. He established deep rooted relationships with representatives from MTV, VH-1 and BET, and had a project that was nominated for a NAACP Image Award. His accolades include co-producing the "The Best of Hip Hop Comedy", two award winning independent films and serving as executive producer of the 2004 National Hip Hop Political Convention concert series featuring national entertainment artists.

His compassion for humanity was appropriately recognized in 2009 when The Universal Peace Federation honored Stan as an Ambassador for Peace for his work in the community. After the Haiti earthquake in January 2010, Stan co-founded New Jersey for Haiti, a coalition established to help provide relief and address long-term needs in Haiti. In addition to providing hundreds of thousands of dollars of relief and resources to the people of Haiti to rebuild schools and assist with infrastructure development, he has also met with leadership in Haiti to strategize increasing tourism and developing methods to address the economic instability of the country.

As he recognizes that economic stability is key to independence, in 2013, Stan and his business partners launched a new venture that would reinvigorate the face of Haitian Culture here in the United States. First Republic Restaurant and Lounge focuses on fine Haitian cuisine, art and culture and is now an Elizabeth destination and has been recognized as one of the best Caribbean restaurants in New Jersey.