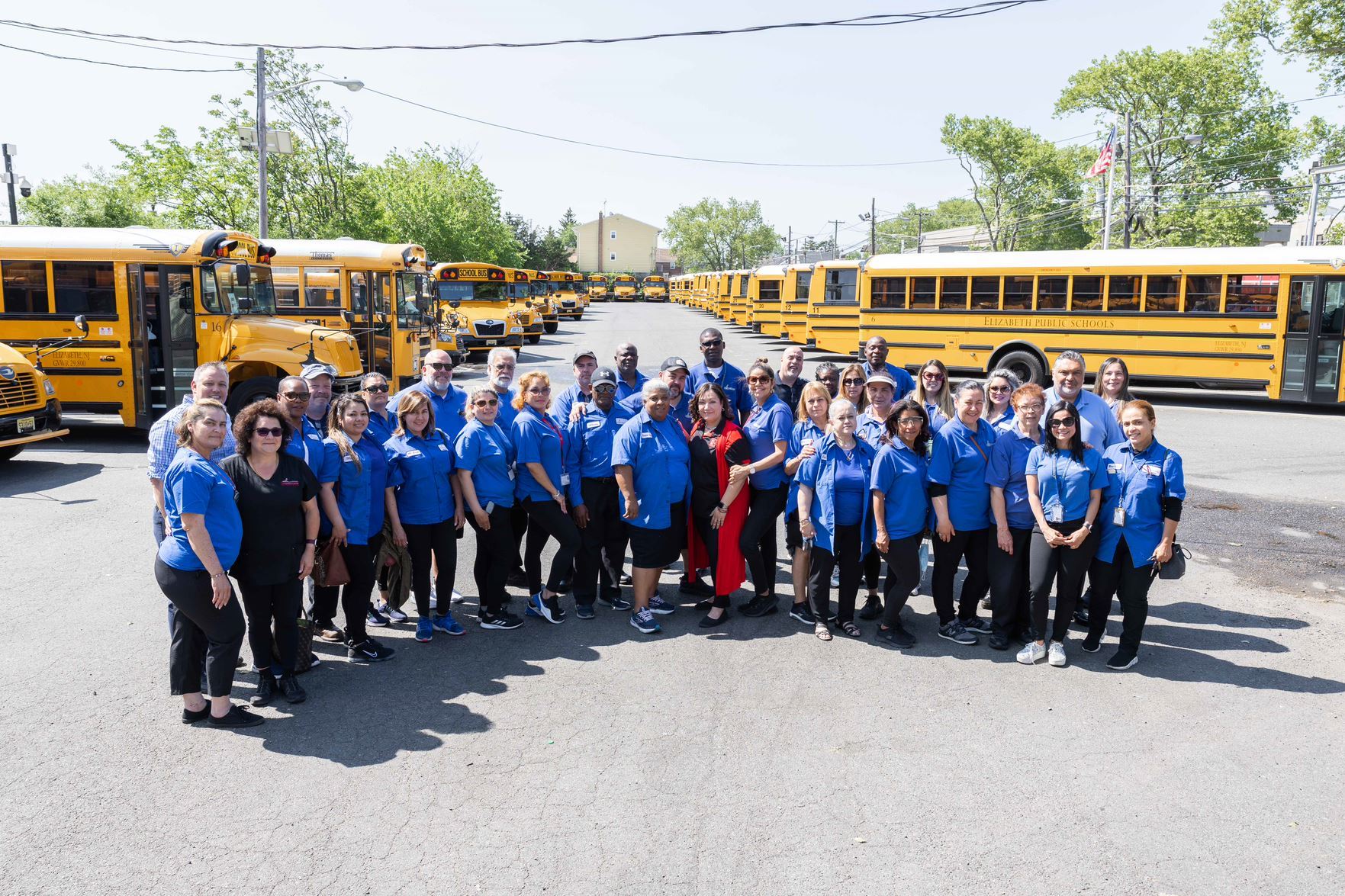 Transportation
The Elizabeth Public Schools Transportation Department transports over 5500 students daily both in and out of district and provides transportation for over 3000 field trips a year. When your children ride on an Elizabeth Public Schools bus route to and from school, they are transported by highly-trained drivers whose backgrounds and driving records have been thoroughly screened, and who have passed regular substance screenings.

Your child's school day begins on the school bus. Their bus ride is an important time for socializing with friends, as well as making the mental transition from home to classroom. Elizabeth Public Schools provides secure, reliable student transportation services so your children arrive safely, on time, and ready to learn.

All Elizabeth Public Schools owned school buses are equipped with interior cameras and GPS tracking system.
Contact Information
Director of Transportation

Coordinator of Transportation

Coordinator of Transportation

Transportation Specialist

Transportation Secretary I

Transportation Secretary II

At times the transportation phone lines can be very busy. Transportation concerns can also be submitted to the email below:


EPS Transportation Dept.
625 Summer Street
Elizabeth, NJ 07202
Phone: 908.436.6840
Fax: 908.436.6807