Return to Headlines
Dwyer Students Awarded with Academic Honors from College Board National Recognition Programs
Dwyer Students Awarded with Academic Honors from
College Board National Recognition Programs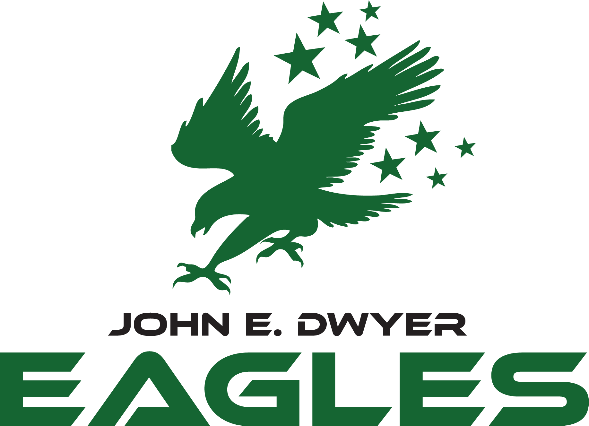 Elizabeth, N.J., September 12, 2022 – John E. Dwyer Technology Academy seniors Bryan Diaz and Miguel Torres both earned the National Hispanic Recognition Award while fellow senior Pedro Ennes earned the National African American Recognition Award as part of the College Board National Recognition Program.
College Board's National Recognition Programs create pathways to college for students from underserved communities by awarding them academic honors and connecting them with universities across the country. Colleges use these honors to identify students from underrepresented groups who have excelled in classrooms and on the PSAT/NMSQT, the PSAT 10, or AP Exams.
"We want to honor the hard work of these students through the College Board National Recognition Programs. This program creates a way for colleges and scholarship programs to connect directly with underrepresented students who they are hoping to reach," said Tarlin Ray, College Board senior vice president of BigFuture. "We hope the award winners and their families celebrate this prestigious honor and it helps them plan for their big future."
Eligibility for the College Board National Recognition Program includes identifying as African American, Hispanic or Latinx, Indigenous, and/or attending school in a rural area or small town while taking and achieving the minimum requested PSAT/NMSQT® scores and earning a cumulative GPA of 3.5 or higher by the middle of junior year.
The National Hispanic and African American Recognition Awards require awardees to meet one or more of the requirements of taking the PSAT 10 in the spring of tenth grade and scoring in the top 10% of the state, taking the PSAT/NMSQT in the fall of eleventh grade and scoring in the top 10% of the state, and/or earning a score of three or higher on two or more AP Exams before eleventh grade.
Eligible students are invited to apply during their sophomore or junior year and are awarded at the beginning of the following school year. Students receive their awards in time to include them on their college and scholarship applications. Awardees are notified via email that they have been granted recognition, and awards are sent to their high schools.
"Bryan, Miguel, and Pedro's commitment to academic success has been further validated through receiving this special honor from College Board," said Elizabeth Public Schools Superintendent Olga Hugelmeyer. "It is very evident that all three of them have taken advantage of the high-quality instruction provided at Dwyer Technology Academy and I look forward to seeing where their commitment to excellence and determination to succeed will lead them in the future."
"I would like to thank College Board for recognizing our students both for their performance in the classroom and on standardized assessments," said Elizabeth Board of Education President Rosa E. Moreno Ortega. "It is so important that students in underserved communities like Elizabeth continue to be recognized for their outstanding academic achievements so that they may have greater opportunities to pursue a postsecondary education and rewarding career."