Return to Headlines
JVJ STEM Academy Selected as Microsoft Incubator School
EPS school one of 30 chosen throughout U.S.; only school selected from Northeast Region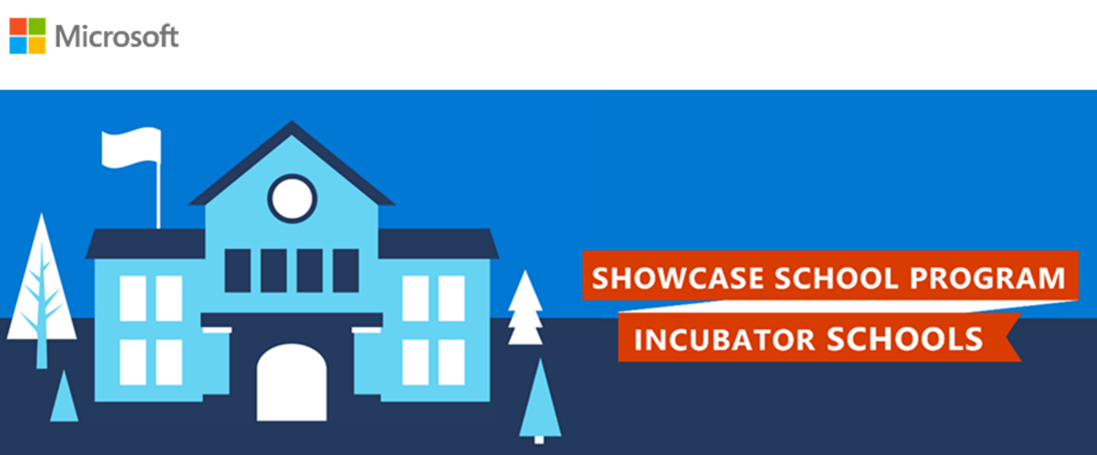 Elizabeth, N.J., October 3, 2022 – Katherine Johnson, Dorothy Vaughn, Mary Jackson (JVJ) STEM Academy is among 30 schools across the U.S., and the only school from the Northeast Region, to be recognized as a 2022-2023 US Microsoft Incubator School. The school was notified in an announcement from Microsoft Education Industry Executive of US Education Victoria Thompson.
The distinction puts JVJ STEM Academy on a path to join the elite group of Microsoft Showcase Schools and provides the school with the opportunity to learn and grow best practices over the course of the next year.
Schools are invited to apply to the Showcase Incubator Path, the initial step schools take before becoming a Showcase School, if they are considering a growth journey toward digital transformation. As part of their self-nomination, school leaders are asked to prepare a two-minute Sway or video that tells the story, through a single, clear example of how they have led their school's innovation in the area of a vision for change, educator and leader professional development, improvement process and data-driven decisions, personalized learning and well-being, or future-ready skills.
Throughout a school's education transformation journey, Microsoft and fellow partners assist in building capacity, guiding transformation, and providing early access to new research and solutions. There is a relentless focus through the program on securing strong student outcomes by creating safe, secure, and efficient schools that provide personalized and predictive learning that empowers students.
Microsoft Showcase Schools are a global community of schools engaged in innovative change to improve teaching and learning using Microsoft's K-12 Education Transformation Framework. Building on their decades of work with policy makers, school leaders, and educators around the world, Microsoft supports schools in the Showcase School program with resources and ideas turn their vision into reality.
Once schools earn showcase status, Microsoft offers opportunities for school leaders to share and exchange ideas around innovation and success with the field and highlight new practices and solutions online and through regional and global events. In addition, school leaders regularly enjoy connecting and learning from each other through the vibrant Showcase School community on Microsoft Teams.
According to Microsoft, the process for becoming a Showcase School includes approval as an Incubator School, designing the transformation plan, and reaching advanced levels of transformation maturity.
JVJ STEM Academy would become the second school of the Elizabeth Public Schools to be designated a Showcase School, joining William F. Halloran School No. 22, which was named a Showcase School in 2018. There are currently no schools from New Jersey among the 42 selected as Microsoft Showcase Schools for 2022-2023.
Elizabeth Public Schools has been acknowledged for its transformation to digital instruction through the recognition of its schools with several honors, including a Microsoft Showcase School, Apple Distinguished School, HP Spotlight School, and NJ Future Ready School among other special distinctions.
"We are strongly committed to providing innovative and personalized learning environments for our students to prepare them for college, career, and life success," said Hugelmeyer. "In an increasingly tech-driven society, we believe vast hybrid learning opportunities and the development of technology skills will empower our students to achieve excellence now during their academic careers and in the future as members of the workforce."
"Congratulations to the students and team members of JVJ STEM Academy for their dedication to digital learning and being one of 30 schools in the U.S. to be recognized as a Microsoft Incubator School," said Elizabeth Board of Education President Rosa E. Moreno Ortega. "It is such a special honor to have received after only one year of existence as a school facility. We are proud of them for this significant achievement and look forward to the outstanding work that will come from JVJ STEM Academy in the years ahead."