Return to Headlines
Jefferson Arts Academy Student Named NJ Poetry Out Loud State Champion
Jefferson Arts Academy Student Named NJ Poetry Out Loud State Champion
Italy Ja'Rae Lee to represent New Jersey in Virtual National Competition on May 1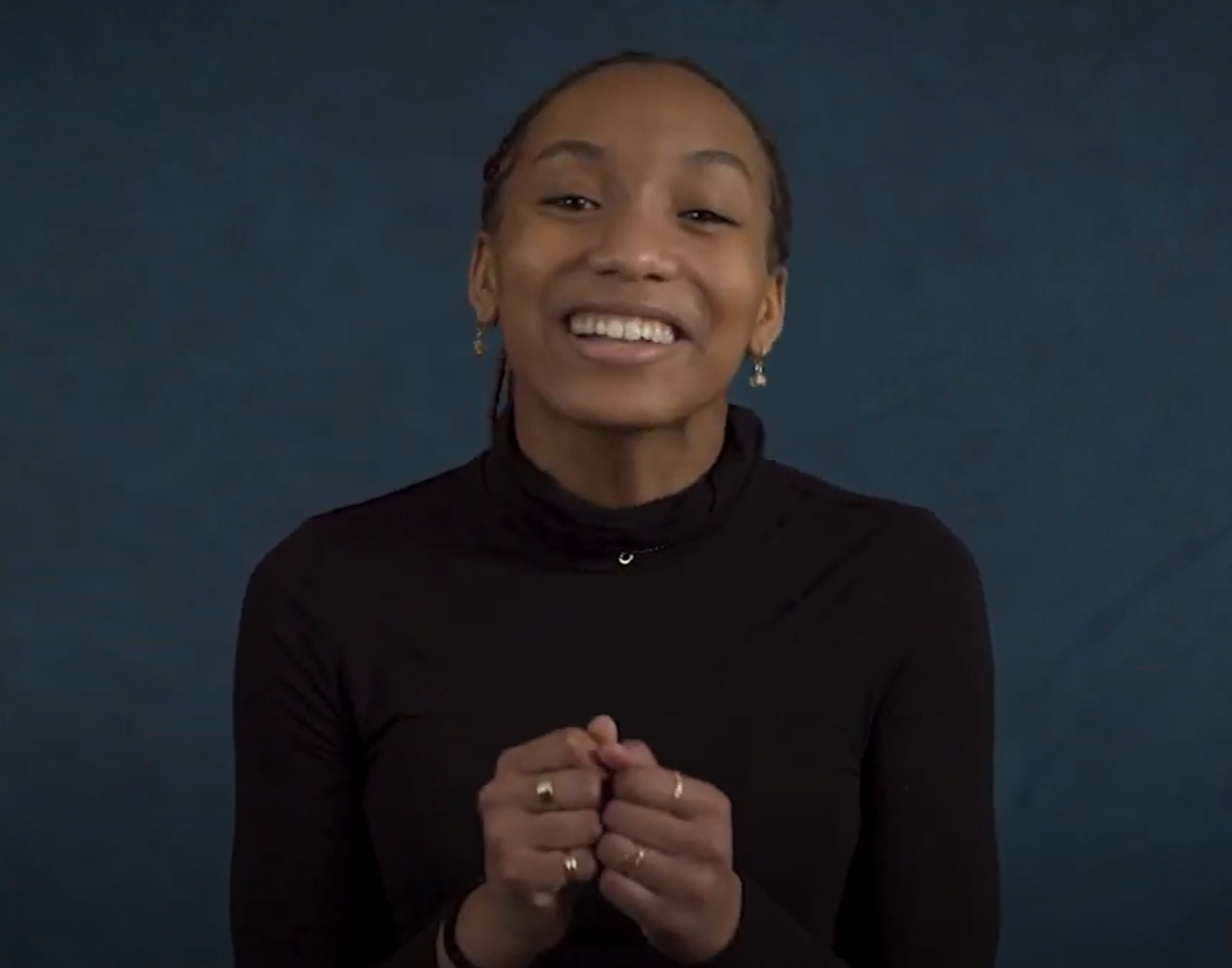 Elizabeth, N.J., April 25, 2022 –Thomas Jefferson Arts Academy junior Italy Ja'Rae Lee (Whitehead) has been named State Champion of the 2022 NJ Poetry Out Loud (NJPOL) Competition after competing against nine other participants who advanced from regional competition.
Lee will represent New Jersey at the National Finals and compete against champions from 55 states and territories. All participants will compete for the national title and the chance to win prizes including college scholarships totaling $50,000.
Poetry Out Loud is a free national program sponsored by the National Endowment for the Arts and the Poetry Foundation that encourages high school students across the country to learn about great works of classic and contemporary poetry through memorization and recitation. Participating students share their interpretation and delivery of poetry while competing for awards and scholarships.
The NJPOL State Finals were broadcast on NJPOL's YouTube channel. Students participating in the competition recited three videos for four judges, which were scored on physical presence, voice and articulation, dramatic appropriateness, evidence of understanding, accuracy, and their overall performance.
The participants recited a poetic work in each of the three rounds of the competition. The three selections recited by Lee were Love's Philosophy by Percy Bysshe Shelley, I Close My Eyes by David Ignatow, and Abandoned Farmhouse by Ted Kooser.
Lee had advanced to the NJPOL state final as one of two competitors selected from the Region 5 competition. As the New Jersey champion, she will participate in the national semifinals that will stream on Sunday, May 1, with the top nine students advancing to the national finals, that will stream on Sunday, June 5. Both the semifinals and finals will be streamed at arts.gov.
The year-long NJPOL program is run by The New Jersey State Council on the Arts, in partnership with Count Basie Center for the Arts, and is administered with a host of regional partners including South Orange Performing Arts Center, Rutgers Camden Center for the Arts, Appel Farm Arts & Music Campus, Mayo Performing Arts Center, and CavanKerry Press.
"Throughout the New Jersey Poetry Out Loud competition, Italy has shown her unique ability during competition to articulate and demonstrate understanding of sophisticated artistic works," said Elizabeth Public Schools Superintendent Olga Hugelmeyer. "Now that she has claimed the state championship, she will have the opportunity to see how her talents compare to students from throughout the country. I know that she will embrace the challenge and has already proven herself to be exceptional regardless of the outcome of this upcoming competition."
"In a school year of state champion here in Elizabeth, we are so excited to add another with Italy winning the New Jersey Poetry Out Loud competition" said Elizabeth Board of Education President Rosa E. Moreno Ortega. "Our students continue to show that greatness comes from Elizabeth and that they can achieve anything. The entire community will be rooting for her as she attempts to become a national champion!"